WHAT CAN WE HELP YOU FIND?

All

Articles

Tips

People
Company

Jobs

Video

Blog

Gallery

Glossary

Store
Executive Interview : 2012 Resolution #11: Invest in Training
Part 11 of 13 part feature where we ask members for their views on resolutions for the contact center industry. Today's resolution: Make sure you invest in training – cutting training is a sure-fire way to end up losing customers.
"Training is an investment. People see it as a cost. Avoiding it might save you a few dimes, but in the long run you lose in terms of dollars."

- Salman Wajid, Head of Contact Center & Support Center, Zong (China Mobile Pakistan), Pakistan

---

"Agreed. Proven all the time."

- Zaliha Awang, Head of 999 Response Centre, Telekom Malaysia, Malaysia

---

"Good - The investment in training empowers the team, resulting in a confident and knowledgeable team that offers solutions and alternatives to customer enquiries and complaints. Whilst this is challenging in a shift environment, careful planning and buy in from the team will certainly add immense value in customer satisfaction and an opportunity for the team individuals to learn and grow - and feel valued."

- Ardiela Savahl, Group Customer Service Manager, Goodyear, South Africa

---

"Everyone needs some type of training...especially with technology changes. Honing skills is necessary and a benefit of working."

- Katie S. Burdorf, Partner, WDG Consulting, LLC, United States

---
---

"Agreed. Too often training is removed or cancelled due to cost cutting or increased workloads. Plan it carefully then stick to the plan."

- Martin Jukes, Management Consultant, Mpathy Plus, United Kingdom

---

"Good - sharpening skills keeps values alive"

- Tammy Carroll, Senior Operations Manager , Saga Services Ltd, United Kingdom

---

"Definitely."

- Peng Kim Ng, Call Center - Manager, DHL International (S) Pte Ltd, Singapore

---

"Good."

- Tony Puskarik, IT Manager - Voice, Connextions, Inc, United States

---

"Again i prefer 'qualifying' members before they take the call instead of 'x' number of hours of mandatory training. Some members may already have many qualities \ training already since there are many training centers which offers call center training - this already available skill to be utilized & tested during qualifying round instead of training people again."

- Lakshminarasimha K, Regional Manager, Infosys, India

---

"Agreed however there needs to be a minimal measurement of training i.e. 5 or ? days per year"

- Erin Southworth, Director of Service, Service Impact, Australia

---

"I agree, the best performers are ususally the ones that use the training tools."

- Jose Rodas, Call Center - Manager, atento guatemala, Guatemala

---

"Definitely so. We invest more than 50 hrs training per staff annually."

- Pauline Low, Senior Manager and Head, Contact Center, NTUC INCOME , Singapore

---

"training is something continuos"

- Marcos Gorgolas, CEO, Grupo PYD, Argentina

---

"Agree."

- Yvonne Parker, Call Center - Operations Manager, Cleveland Clinic, United States

---

"i agree"

- Phyllis Wasmuth, Support Center Manager, CH2M HILL, United States

---

"absolutely"

- Leanne Onstott, Call Center Director, Art.com, United States

---

"Oh yes!"

- Jacqueline Chin, Manager, Data Synergo, Malaysia

---

"So true."

- Penny Lewis, Manager, Customer Satisfaction and Quality, Intermec, United States

---

"Good; the stuff needs regular training to refreash their knowledge and gives them a power and it is an indicator for them that the company take care of them."

- Elham Benchekroune, Call Center Manager, National Air Services, Saudi Arabia

---

"Good- Training is a means to customer satisfaction and any company that is customer -centric must appreciate the importance. Professionals need to be fully empowered through knowledge to enable them serve customers effectively."

- Sanyu Kibuuka, Call Center - Manager, MTN, Uganda

---

"Definitely; contact centre is the first point of contact for customers...hence, they need refreshers courses for product knowledge as well as soft skills"

- Judy George, Senior Manager - Human Resources ( Recruitment), Scicom Sdn Bhd., Malaysia

---

"Absolutely agreed. More time spent in training with the proper material and assessments means better performance and business results on the floor. This is true for both process training as well as personnel development training."

- Divyan Gupta, Senior Associate Vice President, Centrica Plc., India

---

"Agree.
And for loosing staff as well!
Training should inlcude personal development training that is often given to other people in the company but not the contact centre."

- Alan McKay, Director, Continuity Design, Australia

---

"Good, training for improvement is routine and a must"

- Muhamad Subhan, Business Development Director, Teleperformance Indonesia, Indonesia

---

"Agreed"

- Mark Lipman, Sr. Director of Sales & Country Mgr., Plantronics Inc., Canada

---

"Agree"

- Masahiro Takayama, Deputy General Manager, Softbank Mobile Corp., Japan

---

"Yes absolutely spot on but again the investment in training must justify the need for it in black and white. The training team should've a measureable and defined KPI (Key Performance Indicator). Infact, the effectiveness of training programmes can be linked to customer churn figures."

- Hunain Bin Bashir, Manager BPO Operations, Ufone, Pakistan

---

"Agreed."

- Angie Naidoo, Manager, Nedbank, South Africa

---

"Agree. Cutting on training is akin to saving money by not putting as much gas in your car--it will not take you as far as it once did, with poor results in both situations."

- Stephen Dawson, Vice President of Communication & Strategic Planning, The Heritage Company, United States

---

"Agree. CSOs are ambassadors of the org. Training CSOs is essentially important and not be curtailed as contact centres are now employing CSOs who are professionals and able to provide 'First Call Resolution' instead of mere 'operators' and good for transferring calls."

- Philip Chung, Senior Estates Officer, Housing & Development Board, Singapore

---

"Good, continuous training is important"

- Sarah-Jane Wilson, Operations Director, Foschini Retail Group, South Africa

---

"Great idea - train for a marathon or something, since that will take the mind off the real purpose of the job"

- David Hoare, Director, DJH Associates, United Kingdom

---

"KEY- we not only re-wrote our entire training cirriculum, but also added an additional week in classroom to our induction training, followed by 2 weeks nesting in. We have seen the returns not only in better customer interactions but also in increased new hire retention."

- Patti Thomas, Sales and Service Operations Manager, Eastlink, Canada

---

"agreed"

- Prashant Yagnik, Chief Deliver Officer India Telecom Operations, Aditya Birla Minacs Worldwide Limited, India

---

"Good. This is for sure. Training is critical to keep the font line professionals to stay in PROFESSIONAL."

- Chris Wu, Director, MiTAC International Corp., Taiwan

---

"Confused- It depends"

- Sahadat Hossain, Operation Manager, ZAP Technologies Ltd., Bangladesh

---

"In a economic situation like now, external trainings may be cut. Internal trainings should be on-going."

- Alice Ho, Customer Service Director, TNT Express, Singapore

---

"good resolution - something that we need to emphasize next year"

- Cut Noosy, General Managers, XL Axiata, Indonesia

---

"It is good. Training is important to impart soft skills as well as product knowledge to the front line professionals to manage all the calls as in today's world customer is fully equipped with all the knowledge and expertise."

- Daman Adlakha, Managing Director, Trends Consulting Private Limited, India

---

"Agree"

- Rajesh Pillai, Operations Manager, Mahima Technology, India

---

"Yes, never stinge on training."

- Angie Tay, Country Director, Teledirect Pte Ltd, Singapore

---

"Impartial - investing in training is not enough to retain customers, investing in the 'right training' is the key. All too often I've seen companies blindly invest in training because it's the 'right thing' to do instead of taking the time to ensure that the right training is invested in."

- Gabriel Fulton, Vice President Strategy and Growth, OCIS Group, Australia

---

"This is a must."

- Nitin Mahajan, Technical Support Manager, Infosys Technologies Limited, India

---

"good - with Talent Development investment, you can nver go wrong"

- Jackelene Aquino, Human Resource And Office Administration Department Head, PARAGON INTERNATIONAL CUSTOMER CARE LTD., Philippines
Published: Friday, January 13, 2012

Printer friendly version
Editorial Comments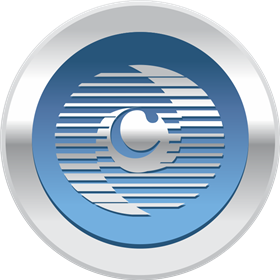 Latest Podcasts
from ContactCenterWorld.Com
Contact Center Video News